Shanisse Tsai music video, conceptualised & produced by AOR Global
Many thanks to Shin Min Daily News 新明日报 for this interview with Shanisse Tsai for her up upcoming new song release under 'I Can Fly' under AOR Global.
New single release by @AOR Global for 24 year-old Singaporean pop musical singer, Shanisse Tsai, with official music video which was conceptualised & produced by AOR Global. Watch on this link:
https://youtu.be/ut_eRnzdD7Q
This is part of AOR Global's REACH PROGRAMME which FULLY SPONSOR and support talented artistes to achieve their musical dreams, from vocal and music classes to songwriting, music production, music video production, photoshoot, creative direction.
Some successful alumni include Haven, IANA, Huda, Gavin Teo, Calvert Tay of Singapore and even LU.ME of the Philippines who are all fully sponsored.
AOR Global and its award-winning music training school, Academy of Rock is one of the largest school in Singapore and with a solid track record for production and grooming new artistes. The company also has cross-regional music collaborations with China, Taiwan, Philippines to promote and provide musical opportunities not just for Singapore's local music talents but also the budding talents in the other countries, especially during COVID-19, efforts were stepped up in fact to promote the music industry.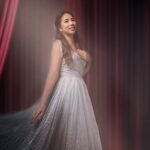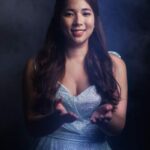 About Author