The Singapore Street Festival 2023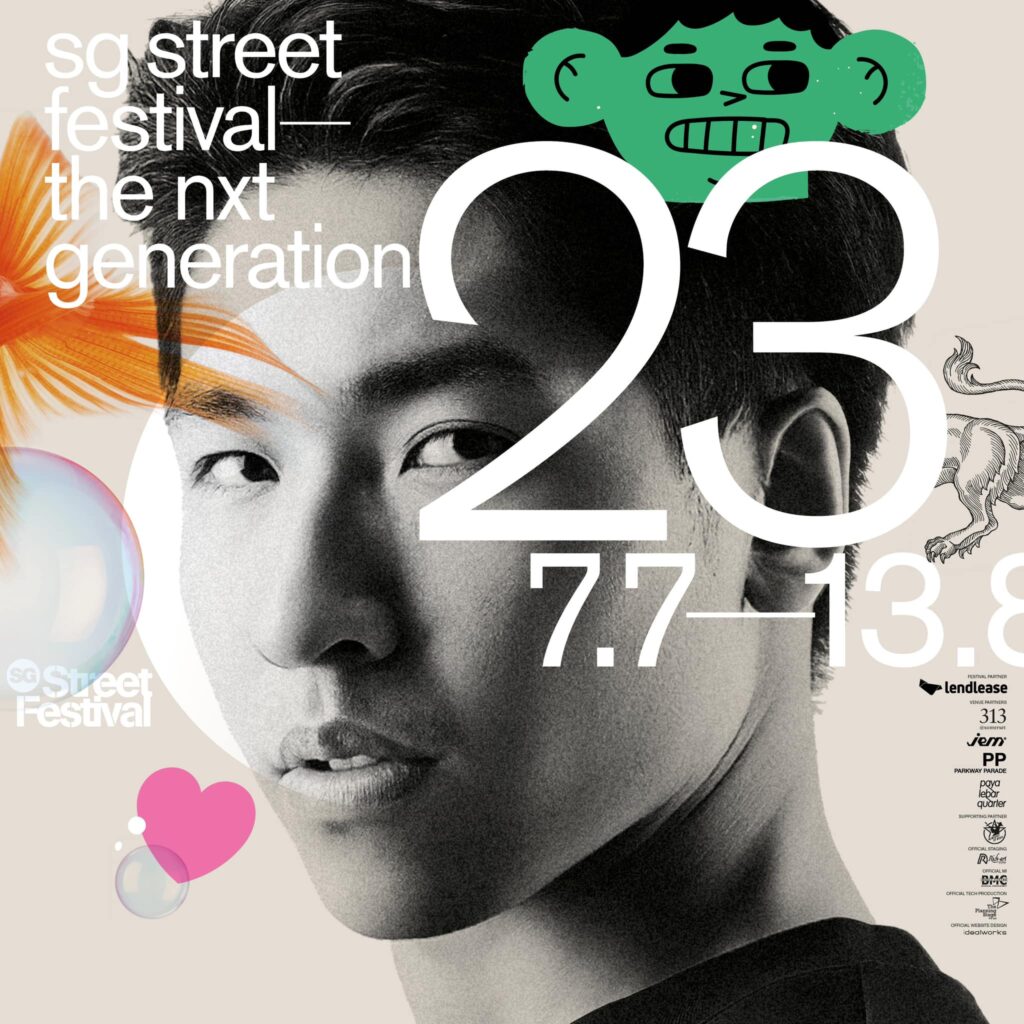 Calling for registration for the different categories of events especially for Street Art Exhibit where there are a total of 36 walls and 10 pillars across the 4 malls of Lendlease – 313@somerset, Jem, Parkway Parade and Paya Lebar Quarter.
---
We urge budding street artists, students, and the public to come forth and unleash their artistic talents to fill up these walls based on the theme 'Build on our 50 (years) for the next 50 (years)' as part of the partnership with Lendlease, who is celebrating its 50th year of operations in Singapore.
---
CALL FOR REGISTRATION!
Registration is now open for the following activities to all youths, schools and the public:
– Asia Global Belly Dance Competition (celebrating 20th Anniversary)
– 'Busk It!' featuring Performances
– 'Busk It! featuring SSS Festival (a JPop Event)
– 'Busk It!' featuring Choral4U (Choir performances by schools)
– Singapore Yo-Yo Competition
– Street Art (celebrating 20th Anniversary)
– Street Soccer 1-on-1 Competition
Stay tuned for more updates!
---
The official opening of the festival is slated on 7 July 2023 from 5pm at Paya Lebar Quarter, Level 1 PLQ Plaza. More information on the official launch will be provided nearer to the date.
Interested media, please contact agnestay@atmc.com.sg for more details.
About Author